UNS S15500 Sheets, Din 1.4545 SS 15-5PH Plates, Precipitation Hardening Stainless Steel 17-7PH Plates Manufacturer in Mumbai, India.
SS UNS S15500 Sheets, Precipitation Hardening SS 15-5PH Plates, AISI SS 15-5PH Stainless Steel 17-7PH Sheets Stockiest Suppliers in Mumbai, India.
Vessco Overseas is Leading Manufacturer of Stainless steel 15 – 5 PH. which is also called UNS S15500 or XM-12, is a change of 17-4 PH created in the 60′s. UNS S15500 tempered steel has a more refined microstructure because of the remelting procedure in which it was created. This refined structure improves durability, particularly in the transverse course of the material. UNS S15500 also has great erosion obstruction, great manufacturing attributes and low temperature solidifying which makes Stainless Steel 15 – 5 PH® the preferred alloy for many industries. The organization of UNS S15500 incorporates little measures of carbon, manganese, phosphorus, columbium (or niobium), tantalum, silicon and sulfur. 15500 can be fashioned, welded and framed.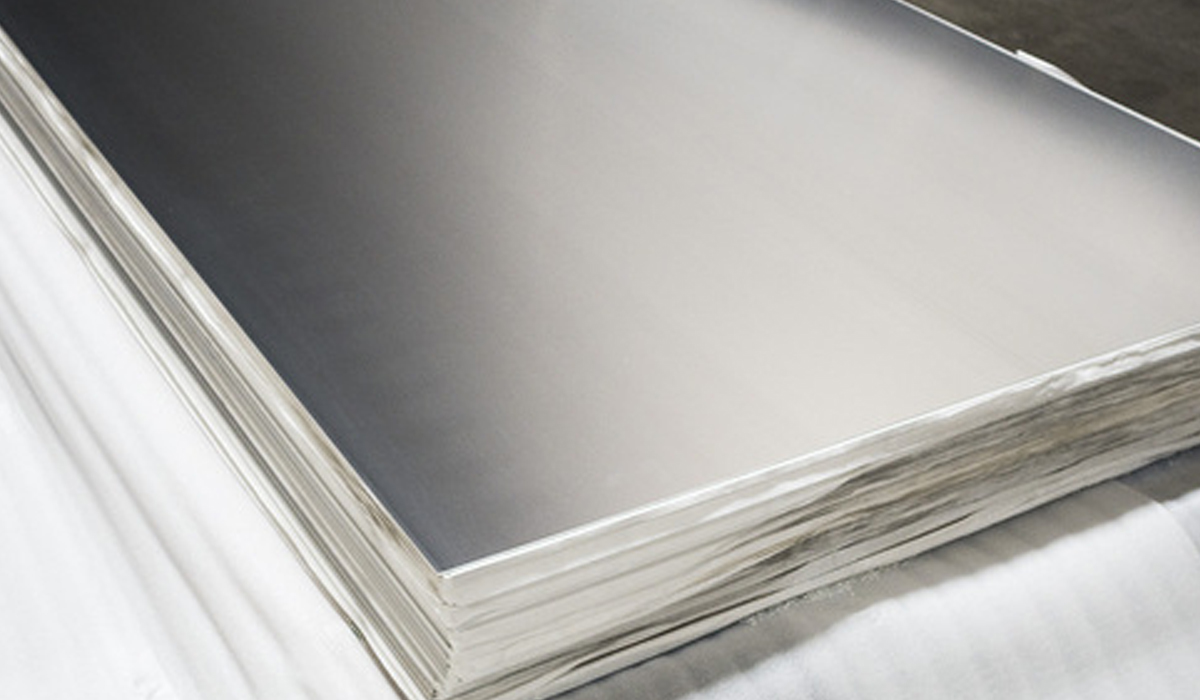 Machining might be performed in the arrangement toughened state or in the last warmth treat condition. Wanted mechanical properties, for example, malleability and quality can be accomplished through warming the material at different temperatures. UNS S15500 is a martensitic precipitation solidifying grade. Martensitic tempered steels were planned as a sort of amalgam which is erosion safe and could likewise be solidified through warmth treatment.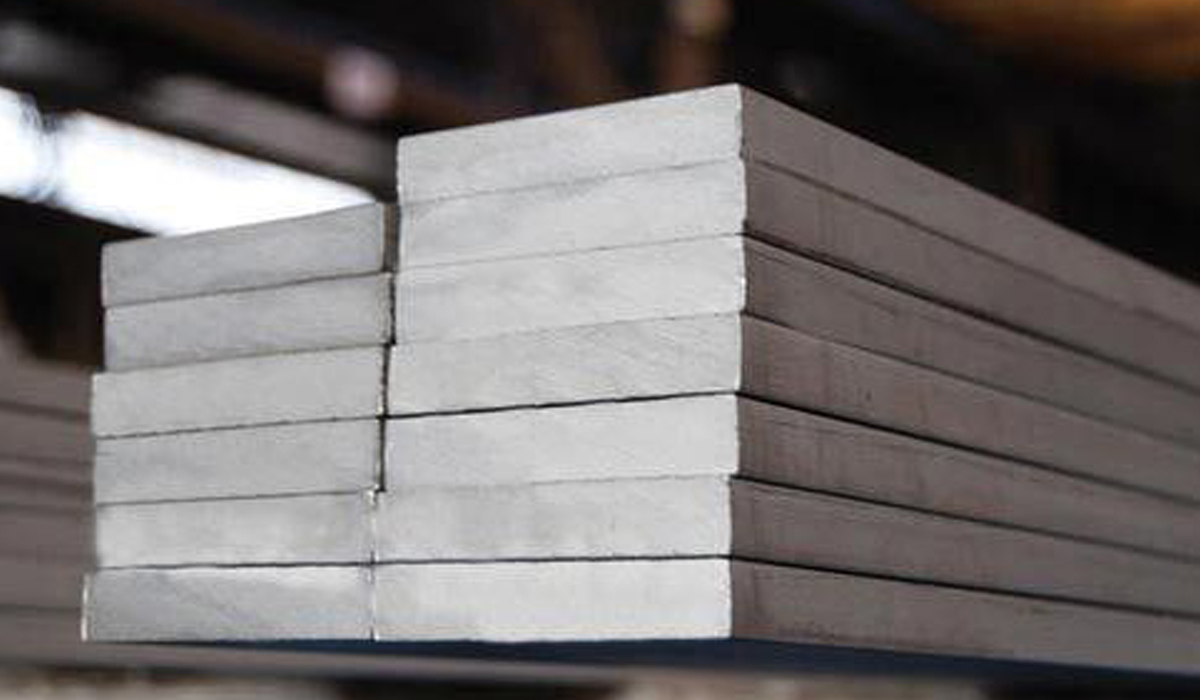 Specifications

Thickness
:
0.3~500mm
Width
:
1~2500mm
Length

:
2m,3m,5.8m, 6m, 8m or as required.
Standard
:
ASTM, AISI, JIS, DIN, SUS, etc.
Chemical Composition of SS 15-5 ph Sheet
Weight%
C
Si
Mn
P+S max
Cr
Ni
Cu
Cb
Fe
Mo
AMS 5659
15-5
0.07
1.0
1.0
0.03P
0.015S
14.0-15.50
3.50-4.50
2.50-4.50
0.45
Bal
0.50
Mechanical Properties of SS 15-5 ph Sheet
Material
Condition

Ultimate Tensile Strength (ksi)
0.2 % Yield Strength (ksi)
Elongation % in 2D
% Reduction of Area
Rockwell C Hardness
Alloy 15-5 PH
Bar AMS 5659
Cond A
-
-
-
-
363 HB max
Alloy 15-5 PH
Bar AMS 5659
H900
190
170
10
35
388-444
Alloy 15-5 PH
Bar AMS 5659
H925
170
155
10
38
375-429
Alloy 15-5 PH
Bar AMS 5659
H1025
155
145
12
45
331-401
Alloy 15-5 PH
Bar AMS 5659
H1075
145
125
13
45
311-375
Alloy 15-5 PH
Bar AMS 5659
H1100
140
115
14
45
302-363
Alloy 15-5 PH
Bar AMS 5659
H1150
135
105
16
50
277-352
Price List of SS 15-5 ph Sheet
SS 15-5 ph Sheet
US $0.5-1000 / Piece (FOB Price)
SS 15-5 ph Sheet, Plate
US $300-500 / Ton (FOB Price)
SS 15-5 ph Plate
US $1-900 / Piece (FOB Price)
SS 15-5 ph Sheet, Plate
US $0.5-1000 / Piece (FOB Price)
SS 15-5 ph Sheet, Plate
US $1-300 / Piece (FOB Price)
SS 15-5 ph Sheet Supplier
Mumbai, Lahore, London, Secunderabad, Madrid, Singapore, Thiruvananthapuram, Dubai, Chandigarh, Ranchi, Visakhapatnam, Cairo, Jamshedpur, Seoul, Ho Chi Minh City, Jakarta, Brisbane, Geoje-si, New York, Gurgaon, Kuwait City, Ernakulam, Vung Tau, Chiyoda, Ahmedabad, Nashik, Lagos, Moscow, Caracas, Noida, Howrah, Busan, Milan, Kolkata, Port-of-Spain, Houston, Bengaluru, Sharjah, Thane, Hanoi, Dammam, Montreal, Muscat, Al Khobar, Jeddah, Bangkok, Faridabad, Dallas, Jaipur, Perth, Algiers, Sydney, Colombo, Vadodara, Courbevoie, Coimbatore, Granada, Manama, Doha, Aberdeen, Petaling Jaya, Ludhiana, Atyrau, Kanpur, Calgary, Karachi, Bogota, Baroda, Ulsan, Navi Mumbai, Santiago, Pimpri-Chinchwad, Al Jubail, Kuala Lumpur, Rio de Janeiro, Edmonton, Tehran, Haryana, Toronto, Hyderabad, Chennai, Melbourne, Surat, Mexico City, Istanbul, Rajkot, Pune, Indore, Abu Dhabi, Bhopal, Ankara, New Delhi, Hong Kong, Gimhae-si, Nagpur, La Victoria, Ahvaz, Riyadh, Los Angeles.
SS 15-5 ph Sheet Exporter
Bhutan, Indonesia, Nepal, Iraq, Germany, Nigeria, Mongolia, Estonia, Serbia, Portugal, Greece, Japan, Turkey, Hungary, Italy, Poland, Jordan, China, Egypt, Thailand, Yemen, Vietnam, Saudi Arabia, Poland, Norway, Russia, Peru, India, Qatar, Ukraine, Argentina, Switzerland, Angola, Spain, Taiwan, Lebanon, Singapore, Belgium, Ireland, Colombia, Kenya, Kuwait, Brazil, Gabon, Namibia, Bahrain, Netherlands, United Kingdom, South Africa, Finland, Chile, Canada, Bulgaria, Kazakhstan, Puerto Rico, Morocco, Trinidad & Tobago,Tunisia, Philippines, Iran, Costa Rica, Slovakia, Ghana, United Arab Emirates, France, Bolivia, Algeria, Gambia, Iran, Israel, Zimbabwe, Bangladesh, Afghanistan, Sweden, Mexico, Venezuela, Hong Kong, United States, Belarus, Denmark, Libya, Mexico, Croatia, Austria, Nigeria, Czech Republic, Lithuania, Tibet, Romania, Pakistan, Azerbaijan, Chile, Macau, Ecuador, Malaysia, Sri Lanka, New Zealand, Australia, Oman, South Korea.