ASTM B564 Hastelloy B2 Socket Weld Flanges, B2 Hastelloy RTJ Flanges, Hastelloy B2 Flange, Hastelloy DIN 2.4617 Slip on Flanges, UNS N10665 Plate Flanges Suppliers in Mumbai, India
Hastelloy Alloy B2 Blind Flanges, ANSI B16.5 Alloy B2 Ring Type Joint Flanges, Alloy B2 Orifice Flanges, Hastelloy Alloy Flanges, B2 Pipe Flanges Distributors, WNR 2.4617 Weld Neck Flanges Exporter in Mumbai, India
Vessco Overseas is a leading manufacturer and exporter of Hastelloy B2 Alloy Flanges.The Hastelloy B2 Flanges are manufactured to sustain very high pressure and product warranty. We offer these Hastelloy Alloy Flanges in customized thicknesses and sizes as per the requirements given by our valuable customers in international quality of standards. These flanges are utilized in companies involved in Equipment Manufacturing, Mining, Oil Refineries, Chemical manufacturing, Steel and Aluminum Manufacturing, Utilities and Transportation, and Industrial Construction.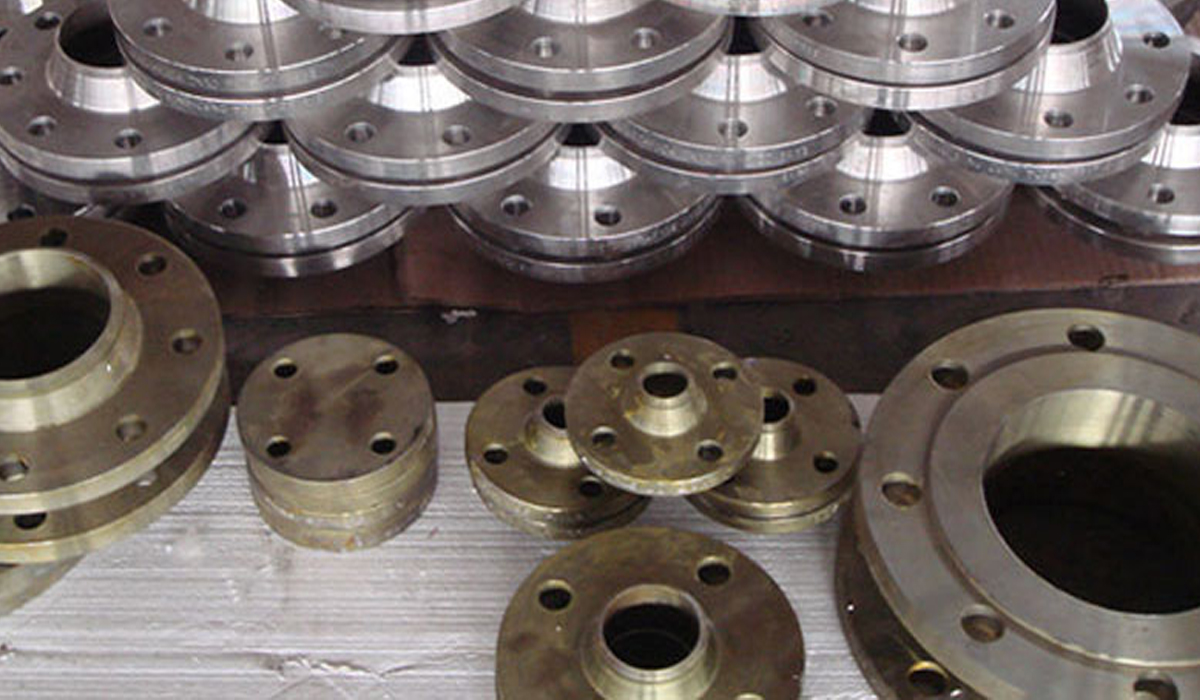 Hastelloy B2 WNR 2.4617 Flanges has superior resistance to hydrochloric acid, aluminum chloride catalysts and other strongly reducing chemicals. UNS N010665 Flanges has excellent high-temperature strength in inert and vacuum atmospheres. Alloy B2 Flanges resists the formation of grain boundary carbide precipitates in the weld heat-affected zone, making it suitable for most chemical process applications in the as-welded condition.
ANSI B16.5 Alloy B2 Orifice Flange, Hastelloy B2 Industrial Flanges, Hastelloy DIN 2.4617 Socket Weld Flanges, Hastelloy B2 Spacer, Hastelloy UNS N10665 Pipe Flanges, ASME SB564 Alloy B2 Lap Joint Flange Stockiest in Mumbai, India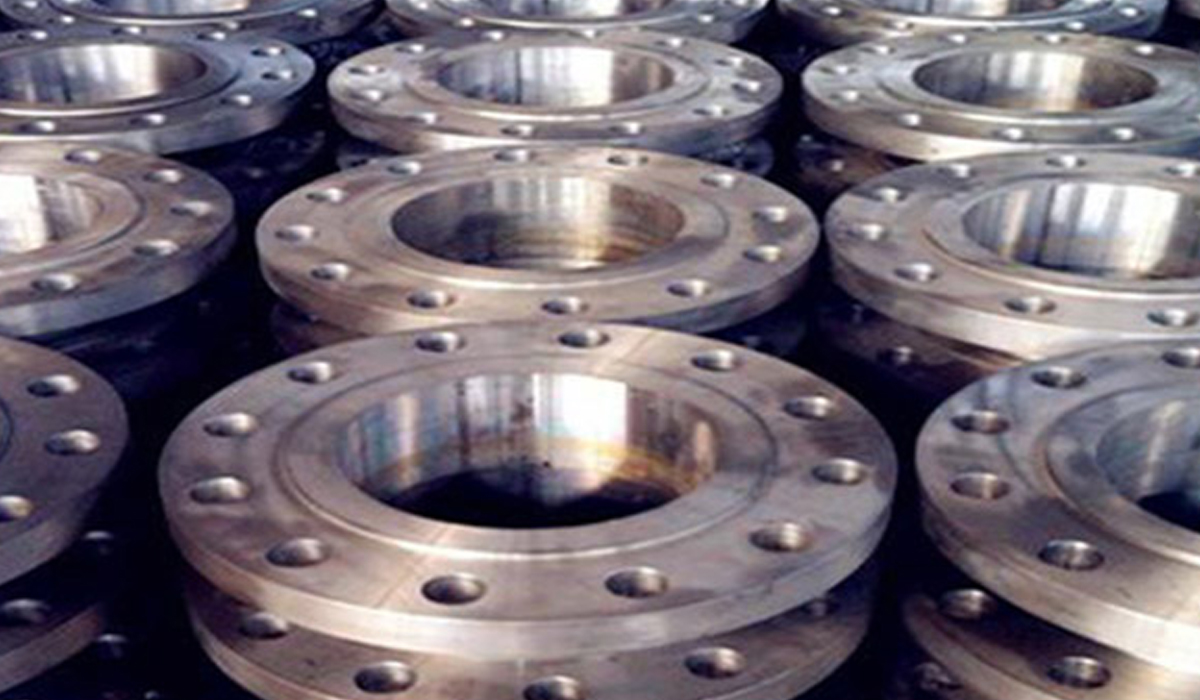 Specifications

Specifications
:
ASTM / ASME SB 564
Dimensions
:
ANSI B16.5, ANSI B16.47 Series A & B, MSS SP44, ASA, API-605, AWWA, Custom Drawings.
Class / Pressure

:
150#, 300#, B2#, 900#, 1500#, 2500#, PN6, PN10, PN16, PN25, PN40, PN64 etc.
Standard
:
ASTM, ASME Flanges, ANSI Flanges, DIN Flanges, EN Flanges, BS Flanges etc.
Size
:
½" to 36"
Grade
:
Hastelloy C22 (UNS No. N10665),
Types of Hastelloy B2 Flanges
Other Types of Hastelloy B2 Flanges
ASTM B564 Hastelloy B2 Lap Joint Flanges Exporter
Hastelloy B2 Pipe Flanges Suppliers
Hastelloy UNS N10665 Flanges
Hastelloy Alloy DIN 2.4617 SORF Flanges
ASME SB564 Hastelloy Alloy Flanges Suppliers
B2 Alloy Socket weld Flanges Stockist
Hastelloy Alloy WNR 2.4617 Threaded Flanges
B2 Hastelloy Orifice Flanges
Hastelloy Alloy B2 Slip on Flanges
B2 Hastelloy Alloy Blind Flanges Distributors
B2 Hastelloy Weld Neck Flanges
B2 Hastelloy UNS N10665 Flanges
ANSI B16.5 Hastelloy B2 Flanges
B2 Hastelloy RTJ Flanges Suppliers
Equivalent Grades of Hastelloy B2 Flanges
| | | |
| --- | --- | --- |
| STANDARD | UNS | WERKSTOFF NR. |
| Hastelloy B2 | N10665 | 2.4617 |
Chemical Composition of Hastelloy B2 Flanges
Hastelloy B2
Ni
C
Mo
Mn
Si
Fe
P
S
Co
Cr
Balance
.02 max
26.0-30.0
1.0 max
.10 max
2.0 max
.040 max
.030 max
1.0 max
1.0 max
Mechanical Properties of Hastelloy B2 Flanges
| | | | | |
| --- | --- | --- | --- | --- |
| Density | Melting Point | Yield Strength (0.2%Offset) | Tensile Strength | Elongation |
| 9.2 g/cm3 | 1370 °C (2500 °F) | Psi - 51,000, MPa - 350 | Psi -1,10,000, MPa -760 | 40 % |
Price List of Hastelloy B2 Flanges
Hastelloy B2 Slip On Flanges
US $0.5-1000 / Piece (FOB Price)
Hastelloy B2 RTJ Flanges
US $300-500 / Ton (FOB Price)
Hastelloy B2 Reducing Flanges
US $1-900 / Piece (FOB Price)
Hastelloy B2 Forged Flanges
US $0.5-1000 / Piece (FOB Price)
Hastelloy B2 Slip On Flanges
US $1-300 / Piece (FOB Price)
Hastelloy B2 Flanges Supplier
Mumbai, Lahore, London, Secunderabad, Madrid, Singapore, Thiruvananthapuram, Dubai, Chandigarh, Ranchi, Visakhapatnam, Cairo, Jamshedpur, Seoul, Ho Chi Minh City, Jakarta, Brisbane, Geoje-si, New York, Gurgaon, Kuwait City, Ernakulam, Vung Tau, Chiyoda, Ahmedabad, Nashik, Lagos, Moscow, Caracas, Noida, Howrah, Busan, Milan, Kolkata, Port-of-Spain, Houston, Bengaluru, Sharjah, Thane, Hanoi, Dammam, Montreal, Muscat, Al Khobar, Jeddah, Bangkok, Faridabad, Dallas, Jaipur, Perth, Algiers, Sydney, Colombo, Vadodara, Courbevoie, Coimbatore, Granada, Manama, Doha, Aberdeen, Petaling Jaya, Ludhiana, Atyrau, Kanpur, Calgary, Karachi, Bogota, Baroda, Ulsan, Navi Mumbai, Santiago, Pimpri-Chinchwad, Al Jubail, Kuala Lumpur, Rio de Janeiro, Edmonton, Tehran, Haryana, Toronto, Hyderabad, Chennai, Melbourne, Surat, Mexico City, Istanbul, Rajkot, Pune, Indore, Abu Dhabi, Bhopal, Ankara, New Delhi, Hong Kong, Gimhae-si, Nagpur, La Victoria, Ahvaz, Riyadh, Los Angeles.
Hastelloy B2 Flanges Exporter
Bhutan, Indonesia, Nepal, Iraq, Germany, Nigeria, Mongolia, Estonia, Serbia, Portugal, Greece, Japan, Turkey, Hungary, Italy, Poland, Jordan, China, Egypt, Thailand, Yemen, Vietnam, Saudi Arabia, Poland, Norway, Russia, Peru, India, Qatar, Ukraine, Argentina, Switzerland, Angola, Spain, Taiwan, Lebanon, Singapore, Belgium, Ireland, Colombia, Kenya, Kuwait, Brazil, Gabon, Namibia, Bahrain, Netherlands, United Kingdom, South Africa, Finland, Chile, Canada, Bulgaria, Kazakhstan, Puerto Rico, Morocco, Trinidad & Tobago,Tunisia, Philippines, Iran, Costa Rica, Slovakia, Ghana, United Arab Emirates, France, Bolivia, Algeria, Gambia, Iran, Israel, Zimbabwe, Bangladesh, Afghanistan, Sweden, Mexico, Venezuela, Hong Kong, United States, Belarus, Denmark, Libya, Mexico, Croatia, Austria, Nigeria, Czech Republic, Lithuania, Tibet, Romania, Pakistan, Azerbaijan, Chile, Macau, Ecuador, Malaysia, Sri Lanka, New Zealand, Australia, Oman, South Korea.