Stainless Steel 904L Pipe Flanges, NSI B16.5 SS 904L Orifice Flanges, SS UNS N08904 Pipe Flanges, SS 904L Slip on Flanges, Steel UNS N08904 Lap Joint Flanges, Stainless 904L Blind Flanges Exporter in India.
Werkstoff No 1.4539 SS Socket Weld Flanges, ANSI B16.5, ANSI B16.47, B16.48, BS4504, BS 10, EN-1092 SS 904L Forged Flanges, Stainless Steel ASTM B649 F904L Threaded Flanges, ASTM B649 904L SS Plate Flange in Mumbai,India
Vessco Overseas is one of the largest exporter, manufacturer and supplier of Stainless Steel 904L Flanges in India. The adding of copper to the setup of 904L helps its appropriateness for constituents, for example, tanks and different merchandise utilized as a part of taking care of phosphoric and sulphuric acid. Meanwhile, the low-slung carbon substance of 904L advances its welding characteristics.This particular grade is an austenitic tempered steel design offering restrained to superior corrosion resistance. Its raised amalgam configurationoffers great consumption and protection from setting in a broad scope of atmospheres.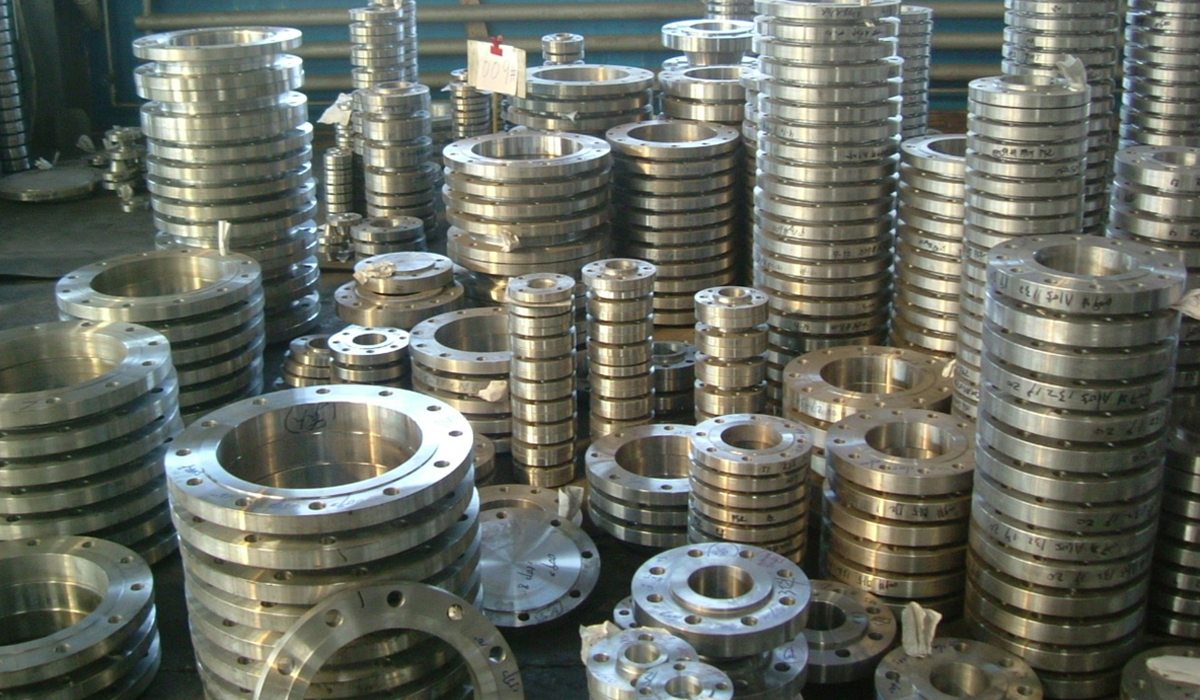 These flanges have determined service temperatures of 824 degree F (450 degree C). They are as well used for oil refinery components, wiring in electrostatic precipitators, and more. In addition, full annealing must trail any hot work to re-acquire maximum corrosion resistance and ductility. With respect to finest standard quality, we also provide these flanges in different shapes and sizes to our customers. Our UNS NO8904 Flanges is widely utilized as a part of the pharmaceutical, synthetic, gas and oil enterprises. General utilizations of the same incorporate warmth exchangers, tanks, valves, manifolds and flanges
ASME SB649 Stainless Steel 904L Class 300 Flange, 904L SS WNRF Flanges, Stainless Steel 904L RTJ Flange, Wrought Austenitic Steel 904L Industrial Flanges, SS Grade F904L Flat Flange, SS 904L EN 1092-1 Flanges Exporter in Mumbai, India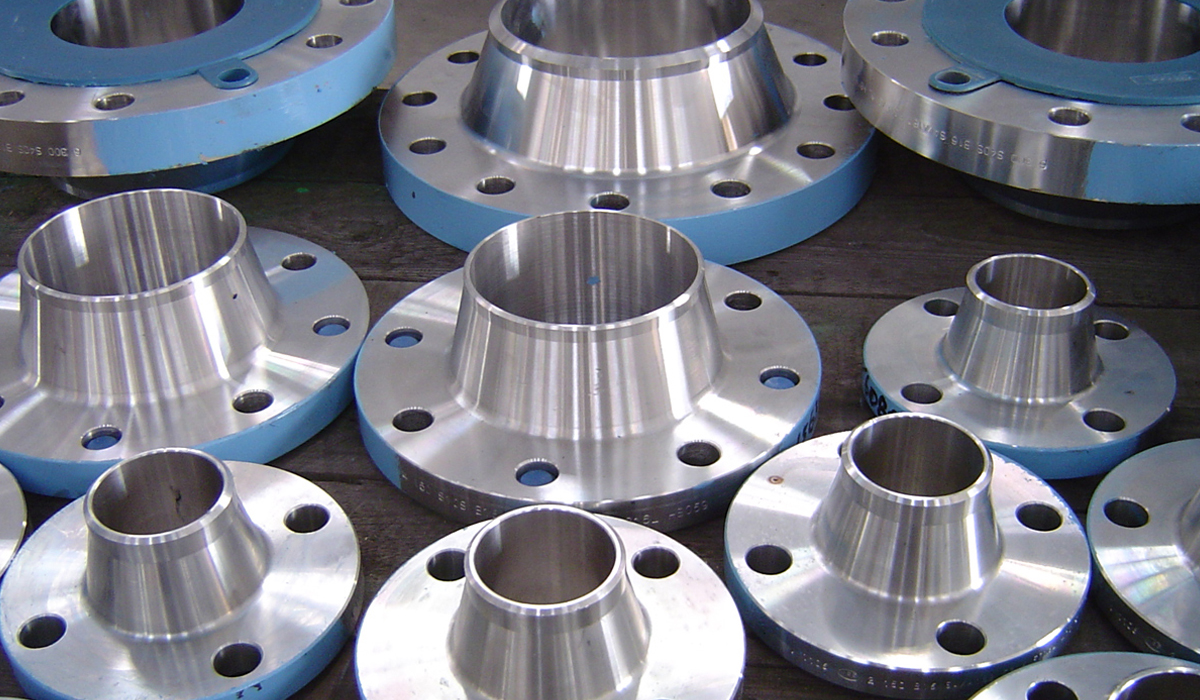 Specifications

Dimension
:
ANSI/ASME B16.5, B 16.47 Series A & B, EN-1092, BS4504, BS 10, B16.48, DIN, etc.
Specification
:
ASTM A182 / A240, ASME SA182 / SA240
Class

:
150#, 300#, 600#, 900#, 1500# & 2500#
Dimension
:
ANSI/ASME B16.5, B 16.47 Series A & B, EN-1092, BS4504, BS 10, B16.48, DIN, etc.
Grade
:
Stainless Steel 904L
Flanges Types
:
Blind Flanges, Slip on Flanges, Reducing Flanges, Lap Joint Flanges, Threaded Flanges, Socket weld Flanges, Weld Neck Flanges, Orifice Flanges, Plate Flanges, Industrial Flanges, etc
Types of Stainless Steel 904L Flanges
Other Types of Stainless Steel 904L Flanges
Steel 904L Flanges
Stainless 904L Pipe Flanges
Steel 904L ANSI Flanges
SS 904L DIN Pipe Flanges
904L Stainless Flat Flanges
UNS N08904 Socket Weld Flanges
Stainless Orifice Flanges
904L Steel Slip-On Flanges
SS 904L Threaded Flanges
SS 904L WNR 1.4539 Forged Flanges
Steel 904L Reducing Flanges
Stainless Steel 904L Blind Flanges
Stainless 904L Plate Flanges
Stainless Steel 904L ASME Flanges
Stainless 904L ANSI B16.47 Flanges
Steel 904L ANSI B16.5 Flanges
Stainless 904L Lap Joint Flanges
Steel DIN 1.4539 Long weld Neck Flanges
UNS N08904 Industrial Flanges
SS 904L Weld Neck Flanges
Equivalent Grades of Stainless Steel 904L Flanges
| | | | | | | | |
| --- | --- | --- | --- | --- | --- | --- | --- |
| STANDARD | WERKSTOFF NR. | UNS | JIS | BS | KS | AFNOR | EN |
| SS 904L | 1.4539 | N08904 | SUS 904L | 904S13 | STS 317J5L | Z2 NCDU 25-20 | X1NiCrMoCu25-20-5 |
Chemical Composition of Stainless Steel 904L Flanges
| | | | | | | | | | |
| --- | --- | --- | --- | --- | --- | --- | --- | --- | --- |
| Grade | C | Mn | Si | P | S | Cr | Mo | Ni | Cu |
| SS 904L | 0.020 max | 2.00 max | 1.00 max | 0.040 max | 0.030 max | 19.00 – 23.00 | 4.00 – 5.00 max | 23.00 – 28.00 | 1.00 – 2.00 |
Mechanical Properties of Stainless Steel 904L Flanges
| | | | | |
| --- | --- | --- | --- | --- |
| Density | Melting Point | Tensile Strength | Yield Strength (0.2%Offset) | Elongation |
| 7.95 g/cm3 | 1350 °C (2460 °F) | Psi – 71000 , MPa – 490 | Psi – 32000 , MPa – 220 | 35 % |
Price List of Stainless Steel 904L Flanges
SS 904L Orifice Flanges
US $0.5-1000 / Piece (FOB Price)
904L Threaded Flanges
US $300-500 / Ton (FOB Price)
SS 904L RTJ Flanges
US $1-900 / Piece (FOB Price)
ASTM A182 904L stainless steel plate flanges
US $0.5-1000 / Piece (FOB Price)
SS 904L Forged Flanges
US $1-300 / Piece (FOB Price)
Stainless Steel 904L Flanges Supplier
Mumbai, Lahore, London, Secunderabad, Madrid, Singapore, Thiruvananthapuram, Dubai, Chandigarh, Ranchi, Visakhapatnam, Cairo, Jamshedpur, Seoul, Ho Chi Minh City, Jakarta, Brisbane, Geoje-si, New York, Gurgaon, Kuwait City, Ernakulam, Vung Tau, Chiyoda, Ahmedabad, Nashik, Lagos, Moscow, Caracas, Noida, Howrah, Busan, Milan, Kolkata, Port-of-Spain, Houston, Bengaluru, Sharjah, Thane, Hanoi, Dammam, Montreal, Muscat, Al Khobar, Jeddah, Bangkok, Faridabad, Dallas, Jaipur, Perth, Algiers, Sydney, Colombo, Vadodara, Courbevoie, Coimbatore, Granada, Manama, Doha, Aberdeen, Petaling Jaya, Ludhiana, Atyrau, Kanpur, Calgary, Karachi, Bogota, Baroda, Ulsan, Navi Mumbai, Santiago, Pimpri-Chinchwad, Al Jubail, Kuala Lumpur, Rio de Janeiro, Edmonton, Tehran, Haryana, Toronto, Hyderabad, Chennai, Melbourne, Surat, Mexico City, Istanbul, Rajkot, Pune, Indore, Abu Dhabi, Bhopal, Ankara, New Delhi, Hong Kong, Gimhae-si, Nagpur, La Victoria, Ahvaz, Riyadh, Los Angeles.
Stainless Steel 904L Flanges Exporter
Bhutan, Indonesia, Nepal, Iraq, Germany, Nigeria, Mongolia, Estonia, Serbia, Portugal, Greece, Japan, Turkey, Hungary, Italy, Poland, Jordan, China, Egypt, Thailand, Yemen, Vietnam, Saudi Arabia, Poland, Norway, Russia, Peru, India, Qatar, Ukraine, Argentina, Switzerland, Angola, Spain, Taiwan, Lebanon, Singapore, Belgium, Ireland, Colombia, Kenya, Kuwait, Brazil, Gabon, Namibia, Bahrain, Netherlands, United Kingdom, South Africa, Finland, Chile, Canada, Bulgaria, Kazakhstan, Puerto Rico, Morocco, Trinidad & Tobago,Tunisia, Philippines, Iran, Costa Rica, Slovakia, Ghana, United Arab Emirates, France, Bolivia, Algeria, Gambia, Iran, Israel, Zimbabwe, Bangladesh, Afghanistan, Sweden, Mexico, Venezuela, Hong Kong, United States, Belarus, Denmark, Libya, Mexico, Croatia, Austria, Nigeria, Czech Republic, Lithuania, Tibet, Romania, Pakistan, Azerbaijan, Chile, Macau, Ecuador, Malaysia, Sri Lanka, New Zealand, Australia, Oman, South Korea.