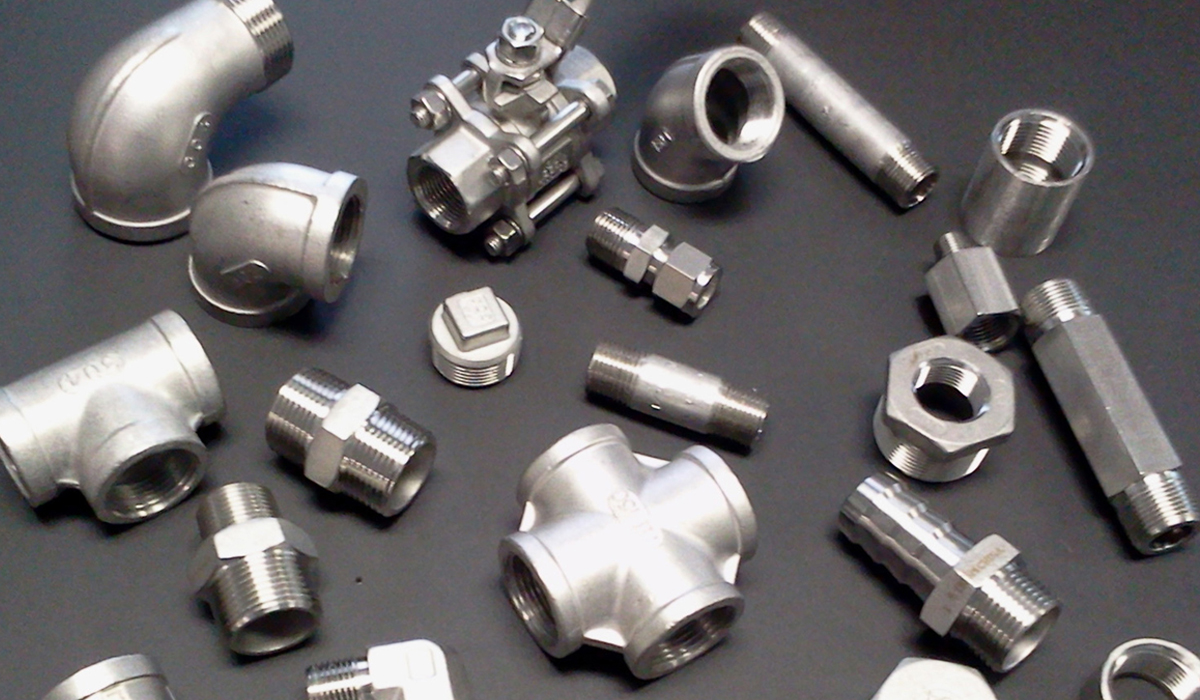 Specifications

Grade
:
Hastelloy B2 Butt weld Pipe Fittings
Dimensions
:
ASME B16.9, ANSI B16.9, ASME B16.28, MSS-SP-43 Type A, MSS-SP-43 Type B, JIS B2312, JIS B2313
Form

:
Elbow, Pipe Cap, Tee, Cross, Stubend, Nipple, Bend, Reducer, etc.
Standard
:
ASTM B366 / ASME SB366
Type
:
Seamless Fittings, Welded Fittings & Fabricated Fittings
Thickness
:
Sch 5s, Sch 10s, Sch 40s, Sch 80s, Sch 160s, Sch XXS.
Types of Hastalloy B2 Pipe Fittings
Other Types of Hastalloy B2 Pipe Fittings
ASME SB366 Alloy B2 Swedge Nipple
ASTM B366 Hastelloy B2 Pipe Nipples
B366 Hastelloy Alloy B2 Adapters
B2 Hastelloy Alloy Lap Joint Stub Ends
Hastelloy B2 B366 180° Radius Elbow
ANSI B16.9 B2 Alloy 90° Radius Elbow
Alloy B2 Hastelloy 45° Radius Elbow
Hastelloy B2 1D Elbow Dealer
B2 Hastelloy 1.5D Elbow Supplier
Hastelloy B2 3D Elbow Exporter
Alloy B2 Hastelloy 5D Elbow
Hastelloy B2 Butt weld Fittings
Hastelloy B2 Equal Tee Exporter
UNS N10665 Reducing Cross Stockholder
Hastelloy DIN 2.4617 Reducers
Hastelloy Alloy B2 Pipe Cap Exporter
Hastelloy B2 End Cap Stockiest
Hastelloy B2 Lateral Tee Trader
Hastelloy B2 Long Radius Bend
Hastelloy B2 Straight Tees and Crosses
Hastelloy Alloy B2 ASTM B366 Welded Elbows
B2 Seamless Buttwelding 45° and 90° Elbows
Equivalent Grades of Hastalloy B2 Pipe Fittings
| | | |
| --- | --- | --- |
| STANDARD | UNS | WERKSTOFF NR. |
| Hastelloy B2 | N10665 | 2.4617 |
Chemical Composition of Hastalloy B2 Pipe Fittings
Hastelloy B2
Ni
C
Mo
Mn
Si
Fe
P
S
Co
Cr
Balance
0.02 max
26.0-30.0
1.0 max
0.10 max
2.0 max
0.040 max
0.030 max
1.0 max
1.0 max
Mechanical Properties of Hastalloy B2 Pipe Fittings
| | | | | |
| --- | --- | --- | --- | --- |
| Density | Melting Point | Yield Strength (0.2%Offset) | Tensile Strength | Elongation |
| 9.2 g/cm3 | 1370 °C (2500 °F) | Psi – 51,000, MPa – 350 | Psi -1,10,000, MPa -760 | 40 % |
Price List of Hastalloy B2 Pipe Fittings
Hastalloy B2 Pipe Fittings
US $0.5-1000 / Piece (FOB Price)
B2 Hastelloy Long Stub End
US $300-500 / Ton (FOB Price)
Hastelloy UNS N10665 End Capd
US $1-900 / Piece (FOB Price)
Hastelloy WERKSTOFF NR. 2.4617 Bend
US $0.5-1000 / Piece (FOB Price)
Hastelloy UNS N10665 Equal Cross
US $1-300 / Piece (FOB Price)
Hastalloy B2 Pipe Fittings Supplier
Mumbai, Lahore, London, Secunderabad, Madrid, Singapore, Thiruvananthapuram, Dubai, Chandigarh, Ranchi, Visakhapatnam, Cairo, Jamshedpur, Seoul, Ho Chi Minh City, Jakarta, Brisbane, Geoje-si, New York, Gurgaon, Kuwait City, Ernakulam, Vung Tau, Chiyoda, Ahmedabad, Nashik, Lagos, Moscow, Caracas, Noida, Howrah, Busan, Milan, Kolkata, Port-of-Spain, Houston, Bengaluru, Sharjah, Thane, Hanoi, Dammam, Montreal, Muscat, Al Khobar, Jeddah, Bangkok, Faridabad, Dallas, Jaipur, Perth, Algiers, Sydney, Colombo, Vadodara, Courbevoie, Coimbatore, Granada, Manama, Doha, Aberdeen, Petaling Jaya, Ludhiana, Atyrau, Kanpur, Calgary, Karachi, Bogota, Baroda, Ulsan, Navi Mumbai, Santiago, Pimpri-Chinchwad, Al Jubail, Kuala Lumpur, Rio de Janeiro, Edmonton, Tehran, Haryana, Toronto, Hyderabad, Chennai, Melbourne, Surat, Mexico City, Istanbul, Rajkot, Pune, Indore, Abu Dhabi, Bhopal, Ankara, New Delhi, Hong Kong, Gimhae-si, Nagpur, La Victoria, Ahvaz, Riyadh, Los Angeles.
Hastalloy B2 Pipe Fittings Exporter
Bhutan, Indonesia, Nepal, Iraq, Germany, Nigeria, Mongolia, Estonia, Serbia, Portugal, Greece, Japan, Turkey, Hungary, Italy, Poland, Jordan, China, Egypt, Thailand, Yemen, Vietnam, Saudi Arabia, Poland, Norway, Russia, Peru, India, Qatar, Ukraine, Argentina, Switzerland, Angola, Spain, Taiwan, Lebanon, Singapore, Belgium, Ireland, Colombia, Kenya, Kuwait, Brazil, Gabon, Namibia, Bahrain, Netherlands, United Kingdom, South Africa, Finland, Chile, Canada, Bulgaria, Kazakhstan, Puerto Rico, Morocco, Trinidad & Tobago,Tunisia, Philippines, Iran, Costa Rica, Slovakia, Ghana, United Arab Emirates, France, Bolivia, Algeria, Gambia, Iran, Israel, Zimbabwe, Bangladesh, Afghanistan, Sweden, Mexico, Venezuela, Hong Kong, United States, Belarus, Denmark, Libya, Mexico, Croatia, Austria, Nigeria, Czech Republic, Lithuania, Tibet, Romania, Pakistan, Azerbaijan, Chile, Macau, Ecuador, Malaysia, Sri Lanka, New Zealand, Australia, Oman, South Korea.